[Last updated September 29, 2013]
The LDS branch in Tbilisi, Georgia, meets at 27A Sabaduri St., a short walk east from the 300 Aragveli (300 არაგველი) metro stop. Look for this sign on the outside of the building (there might be an English sign on the other side of the doorway; I don't remember):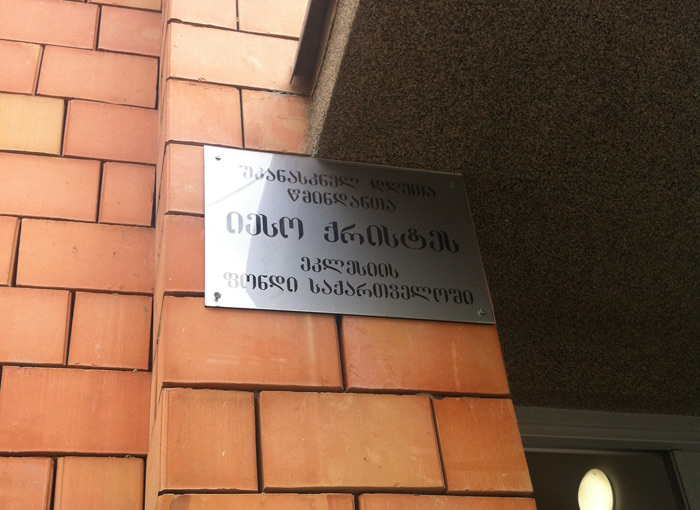 Meetings are generally in Georgian (and sometimes in Russian). Depending on who is speaking, talks and lessons are also often translated either into or from English.